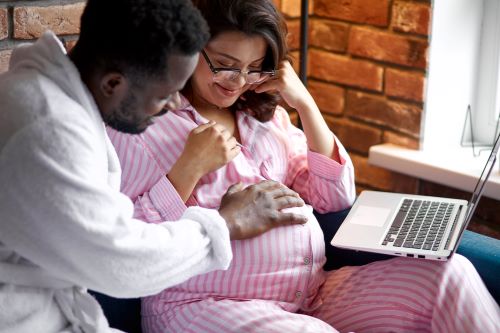 Ultimate Childbirth Class
$179 per couple
Our famous Ultimate Childbirth Class offers expectant parents convenient class times (full day or 2 half-days)
Class recording to watch back when you want
Feel at ease and confident about your parenting journey
Ultimate Breastfeeding Class
$89 per couple
In advance of the big arrival, we are here to get you ready to breastfeed
This 3.5-hour class is taught by practicing lactation consultants
Get your breastfeeding journey off to the best possible start
Ultimate Baby First Aid Class
$89 per couple
This 3-hour class gives new parents the confidence to know what actions to take if faced with a medical emergency
Everything you need to know about caring for your child if they are sick, injured, or require CPR
Ultimate Hypnobirthing Class
Option 1: $99 per couple
Option 2: $199 per couple
Our trusted healthcare professionals are here to help you prepare for a calm and positive birthing experience
You'll get the tools, techniques, and knowledge you need to feel prepared, safe, and empowered during labour and birth
Ultimate Baby Development Class
$89 per couple
Improve your knowledge of what is normal and what is not at the different stages of baby's development
Feel confident and learn how you can aid baby's development
Our expert covers everything you'll want to know about baby's progress
Ultimate Starting Solids Class
$89 per couple
This 3-hour live online class is delivered by our expert Health Professional with the most up-to-date, evidence-based information
Designed to help you understand the why, when, and how of starting solids
Get the skills and confidence you need to start introducing solid foods to your baby
$249 per couple
To give you confidence for the journey, we have developed a support bundle, that covers key milestones for your baby.
It includes 2 of our most popular classes: Baby Development Class and Starting Solids Class.
And what's better, you also get 1-to-1 email support throughout the first 12 months of your baby's life, for all those 'not-so-silly' questions!