Summer has arrived with scorching temperatures, giving us a taste of what this season holds. Get ready for a hot summer!
While we adults revel in the summer heat, your babies and young children might not have the same acceptance of the soaring temperatures.
To help, we've compiled our top tips to keep your baby cool, happy and healthy and to prevent illnesses during the upcoming hot summer days.
Common hot weather illnesses
When exposed to very hot weather, there are several ways that your baby's health could suffer, including:
Heatstroke

Heat exhaustion

Dehydration

Sunburn
Protect babies from heat-related illnesses by following these steps for a cool and healthy summer. Keep them safe!
Keep your baby hydrated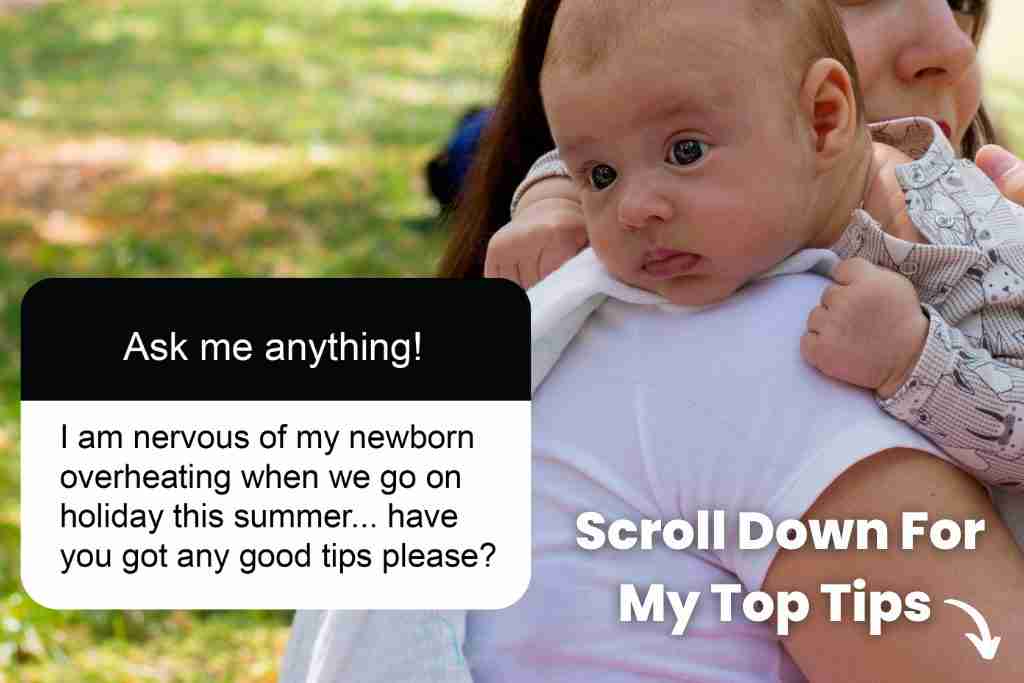 The below tips from 0 – 12 months will help ensure your baby stays hydrated during the summer:
0 – 6 months
If your baby is being fully breastfed, they will not need any water until they have moved on to eating solid foods. Be aware that during warmer weather, they will likely want to breastfeed more than normal.

If you are bottle-feeding your baby alongside their normal milk feeds, you could give them a little cooled boiled water. If your baby wakes during their usual night routine, they'll likely need milk. However, if they have had their usual milk feeds, try giving them cooled boiled water, too.

For more information, ask your health professional for ways to keep your baby hydrated during feeds in the summer months.
Around 6 months
Offer your baby sips of water from a cup or beaker with their meals once they have been introduced to solid foods.

Ensure that breastmilk or formula remains their main drink during the first year, however, you might need to incorporate additional water outside of these mealtimes during warmer weather.
From 12 months
Ensure you are giving your baby water, breast milk or whole cows' milk as their main drinks.

Frozen lollies made from plain water or highly diluted fruit juice are a good solution to help keep your baby hydrated.

Older children can be given fruit and salad to keep their fluids topped up.
Keeping your baby cool
There are several ways to keep your baby cool during the summer months, including:
A lukewarm bath before bedtime.

Ensuring blinds/curtains are closed during the day in your babies' bedroom – this will make it cooler and more comfortable for bedtime.

Keep air circulating in their bedroom using a fan (never leave the fan on in a room where baby is sleeping unsupervised).

Invest in a thermometer to monitor the temperature of your baby's room – they will be most comfortable if their room is between 16C – 20C.

Consider putting your baby in a nappy only, covered with a well-secured cellular blanket.
Sun protection for your baby
There are several ways to ensure your baby is protected from the sun and kept cool throughout the summer, such as:
Keep babies less than 6 months old out of direct sunlight – this is due to their skin containing very little melanin, which protects them from the sun.

Ensure older babies are kept out of the sun as much as possible, particularly when the sun is at its strongest.

Attach a sunshade or parasol to your baby's pushchair to keep them cool and out of direct sunlight. Remember, never cover a buggy or pram with a blanket to create shade as this traps the heat inside and temperature soars very quickly.

Make sure to apply sunscreen with a sun protection factor (SPF) of a minimum of 30 to your baby's skin.

Ensure any sunscreen products you purchase are applied regularly and protect against UVA and UVB rays.

Look for brands that are specific for babies and young children – these will contain ingredients less likely to irritate their skin.

Ensure your baby or young child is wearing a sunhat, and that both their neck and head are covered from the sun.

If your child is in and out of the paddling pool or sea, make sure their sunscreen is reapplied at regular intervals.
We hope you have a happy, healthy and safe summer!
P.S If you're little one is between 3-5 months old, it's the perfect time to take a look at our 'Free Introducing baby to solids Class'. Let our expert dietician take your step-by-step through how to start your baby on solid foods
Get practical and professional advice on
Why start baby on solid foods?
When is a good time to start?
What do I need to get started?
Positive mealtime environment
Baby's first month of solid foods
All this plus more is covered in our Free Introducing Baby to Solids Class. This free class has already helped thousands of new moms embrace the wonders of motherhood👇